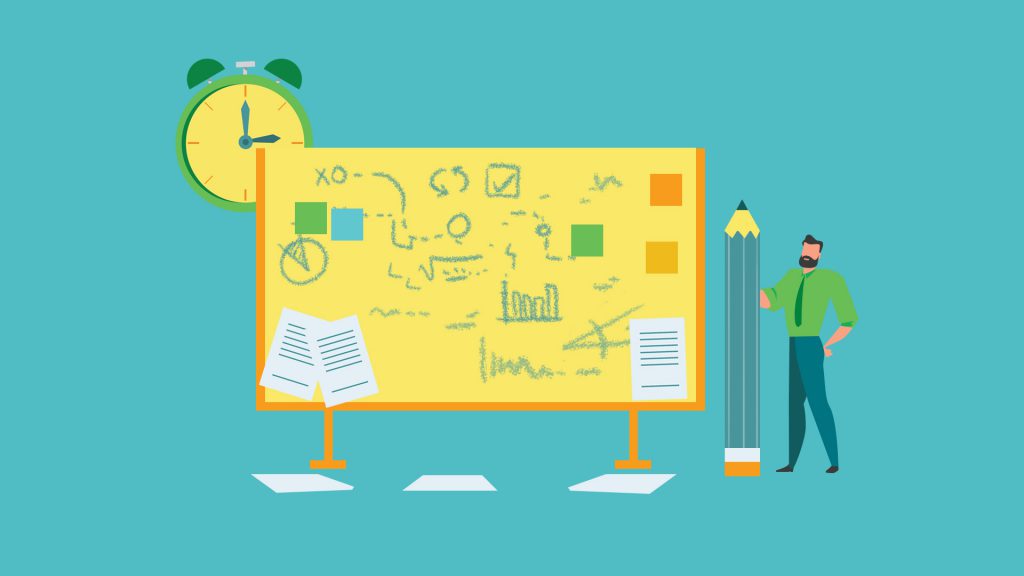 The novel coronavirus and COVID-19 pandemic has caused a serious economic downturn—and one that may well turn out to be significantly worse than the Great Recession of 2007-2009 that hit with the bursting of the housing bubble and the subsequent collapse of many financial institutions. Given the spike in bankruptcy filings that occurred as result of the last major recession, the current pandemic-induced recession will undoubtedly result in a tsunami of bankruptcy filings. If you're watching your financial situation deteriorate and think filing for bankruptcy may be necessary, this article provides guidance on how to plan for bankruptcy.
How the Current Recession is Unique and Devastating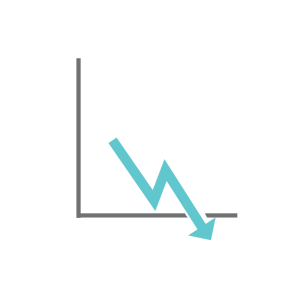 Back in June a World Bank report spelled out how this recession is different from all others. It's the first global recession every caused solely by a pandemic. The overall global economy is expected to shrink by 5.2% in 2020, which is the worst decline since WWII's devastating impact on the global economy. It also hit faster and harder than any previous recession. For all intents and purposes, national economies literally shut down overnight in a wave that went all around the world. And in spite of everyone's best efforts, there's no end in sight until safe, effective vaccines or treatments become widely available.
For the US, the National Association for Business Economics sees a very slow recovery. Economists are saying that GDP (gross domestic product) won't get back to its pre-COVID level until at least 2022 or even 2023, and same goes for job growth reaching pre-pandemic levels. In fact, many believe that as many as 40% of pandemic business closures will become permanent. According to the Bureau of Labor Statistics, unemployment spiked up to 14.7% in April, and although it's been falling since then down to 8.4% in July, there's still a long way to go to get back to the 3.5% unemployment rate we had in February before the pandemic hit, and economists are saying it's going to take years to fully recover.
Millions of people are hanging on by a thread and are only a matter of weeks away from resigning themselves to filing for bankruptcy. If you fall in this category, there are things you can do to plan for bankruptcy before you file, which we'll outline below.
What You Can do to Plan for Bankruptcy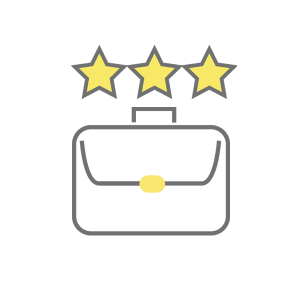 First and foremost, the best thing you can do to plan for bankruptcy is start looking around for a reputable bankruptcy attorney who can help you determine if bankruptcy is the right option for you, what type of bankruptcy you should file (Chapter 7 or Chapter 13 in most cases), and what you'll need to do file. See our previous article on Choosing a Bankruptcy Lawyer and be sure to check out our page of bankruptcy attorneys we trust in the greater San Diego area.
It's also helpful to know some of the main differences between a Chapter 7 bankruptcy and a Chapter 13 bankruptcy in order to decide which one is right for you, although again your bankruptcy attorney will help you figure out which option is better for you. A Chapter 7 bankruptcy (also called a "liquidation" or "straight" bankruptcy) is where any significant non-exempt assets are sold off to pay back some portion of your qualifying debts, and what remains is entirely wiped away when the bankruptcy is discharged. A Chapter 13 bankruptcy is the kind where your debts are reorganized and/or reduced so you can get caught up over the course of a 3-5 year court-approved repayment plan. Because many of the bankruptcies that will be filed as a result of the pandemic-induced recession involve reduced income because of losing a job, the Chapter 7 option will likely be the most common type of bankruptcy filed. But again, follow the advice of a qualified, reputable bankruptcy attorney to help you choose which type of filing is right for your specific situation.
Start Gathering a Mountain of Documentation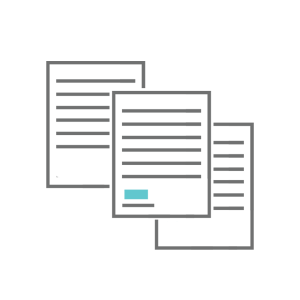 When you decide to file for bankruptcy and choose a good attorney to help you, they're going to need an extensive amount of information from you in order to determine which type of bankruptcy you should file. You can get a jump-start when you plan for bankruptcy by starting on the following list of items that will probably be asked of you in the bankruptcy attorney's intake process:
Mortgage Information: You'll need to provide details about each mortgage and home equity line or loan you hold and the relevant properties.
Bank Accounts: For each and every bank account you'll need to provide specific information about the bank, the type of account (checking, savings, Christmas club, passbook), the account number and balance for each account.
Vehicles (to include cars, trucks, motorcycles and boats, etc.): You will need to describe all your vehicles, along with details on any financing you have on them.
Other Assets: You'll have to make a list of any and all life insurance policies (term or whole life), along with cash value if any, as well as all Pensions, annuities, 401K plans, 403 B plans, and so on, with complete address and account numbers for each.
Taxes Owed: List all taxes owed to government, including the IRS, state, city or town
Court-Ordered Obligations: Collect all the details related to any child support, alimony, amounts and arrearages, and court ordered property settlements from a divorce, and any wages owed to employee(s) if applicable (name, address, account number of each person owed any such debt, type of debt and balance owed, when the debt was incurred, etc.).
Any and all bills and money owed to anyone: Omit nothing as all debts must be listed and identified, whether or not they end up being included as part of the bankruptcy.
Income Information: Your gross weekly, bi-weekly, or monthly income, a list of all deductions (taxes, insurances, 401k, union dues, etc.) withheld and purpose of said deductions broken down by pay period. Name and address of employer, position, and tenure of employment. If you are self-employed and file a schedule C on your federal income tax return, or if you receive a 1099 tax form as an independent contractor, you'll need to provide a Profit and Loss Statement (income vs. expenses) by month for past twelve months, or equivalent documentation, as well as a copy of your schedule C and all 1099s received.
Monthly Expenditures: This is your detailed monthly budget including everything you spend money on such as rent/mortgage, insurance (home, vehicles, etc.), heating fuel, phone, cable, internet, food, dry cleaning, electricity, car insurance, uninsured medical expenses, clothing, recreation, charitable giving, transportation expenses (gas, vehicle maintenance, repairs, registration, etc.), and all monthly debt payments. It's important to include ALL expenses!
And that's just a sampling of the kinds of information you'll need to have on hand and provide to your bankruptcy attorney so he or she can see which type of bankruptcy is right for you and then prepare your filing for submission to the bankruptcy court.
When Should You File Bankruptcy, and Can You Do it Yourself?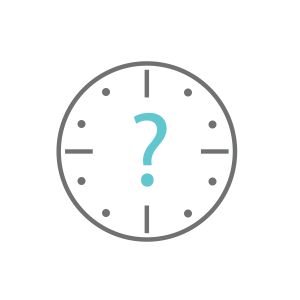 A surprising number of people try to scrape by as best they can, sometimes for years, with seriously challenged credit before finally deciding to file for bankruptcy. Maybe it's the stigma attached to filing bankruptcy that makes people turn to it only as a last resort when things get really desperate. Those months and years of stress can take a serious toll. The thing to keep in mind is that bankruptcy laws are intended to provide relief and give you a fresh start when your debts become unmanageable, often due to circumstances entirely beyond your control.
No one knew a global pandemic was coming, nor did most people foresee the severe economic consequences it would have on so many people who have lost their jobs. The direct relief payments from the federal government helped a little but now feel like a drop in the bucket. The extended unemployment benefits both in duration and amount certainly helped, but all that assistance has long expired, and it seems doubtful as to when or even if more aid will be forthcoming from Congress. If you've lost your job, have little to no savings, and no prospects to recover gainful employment in the near future, there is really no reason to wait, and no one in in their right mind would criticize you if you decide to file for bankruptcy. In fact, it might be the smartest decision you make in these uncertain times.
Then there's also the question of whether you can or should try to handle filing your own bankruptcy. Yes, you are allowed to file bankruptcy on your own, without the assistance of a bankruptcy attorney. But it's also clear that you may be better off with the help of an attorney. As the US courts website states:
Filing personal bankruptcy under Chapter 7 or Chapter 13 takes careful preparation and understanding of legal issues. Misunderstandings of the law or making mistakes in the process can affect your rights.
In other words, unless you have a thorough understanding of both federal and state bankruptcy laws, including the rules of the local court where you would file, you should seek the assistance of a qualified, reputable bankruptcy attorney.
When You Need to Buy a Car During Bankruptcy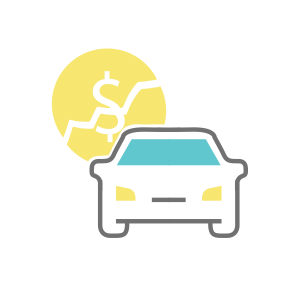 Something that happens far more often than you might think is this: You file for bankruptcy and soon after filing you discover you need to replace your car. What to do? You know your credit is bottoming out or you wouldn't be filing for bankruptcy in the first place. The first thing you need to do is get on the phone with your bankruptcy attorney. Explain your situation and they will let you know if it's a good idea for you to seek financing at that point in your bankruptcy process.
You might think it would be impossible for you to get any kind of car loan, but there are lenders who do have specific programs for people who need to finance a used car purchase while their bankruptcy is still open or after it has been discharged. At Day One Credit, we've spent years developing an extensive network of relationships with lenders who will work with bankruptcy customers. And you don't have to wait to apply for financing through us. As soon as you have a Chapter 7 case number or a Chapter 13 approved payment plan and the written permission of your bankruptcy trustee, we can help you find the bankruptcy car loan that fits your situation. You can get started right away on seeking a bankruptcy car loan, find out more information on our Common Questions page, or give us a call at 855-475-4725 to find out more about your options!
At Day One Credit we are experts at finding the best possible bankruptcy car loans in order to help our customers purchase high-quality used cars. We are not lawyers, we do not give legal advice, and nothing we say should be taken as legal advice. Your first step in anything related to bankruptcy should always be seeking the advice and counsel of a qualified bankruptcy attorney.