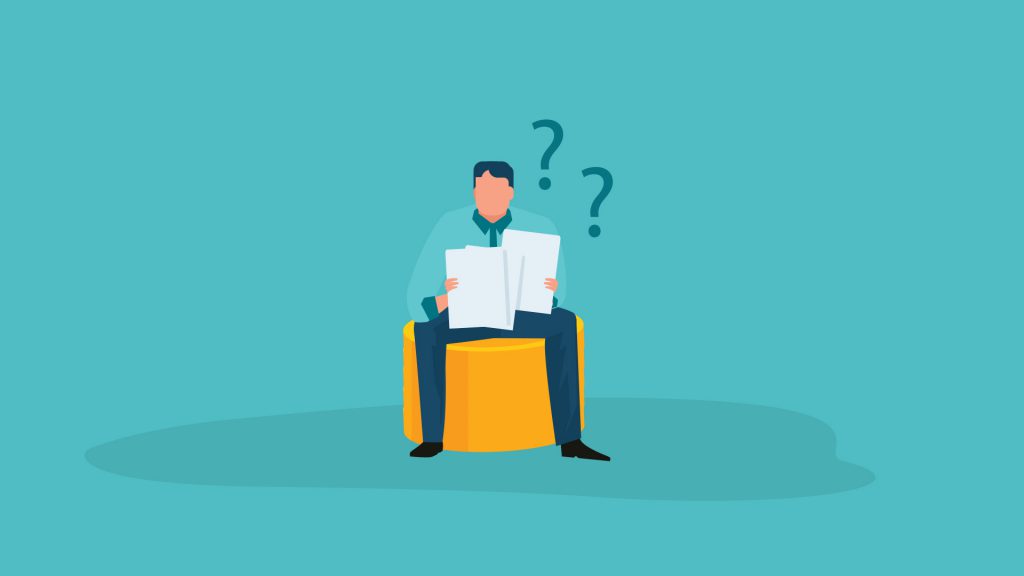 Filing bankruptcy may be the best thing to do if you're suffering from an overwhelming amount of debt, whatever the reasons for it might be. But if you've never done it before, you probably have many questions about the process. In this article, we'll cover the most common questions about filing bankruptcy we hear from our customers, including questions about bankruptcy car loans.
General Questions About Filing Bankruptcy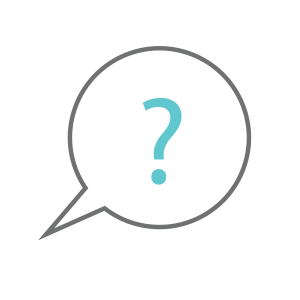 Day One Credit has been helping customers find the bankruptcy car loans they need for years. Along the way, we've heard all the questions people wonder about most when they are considering filing bankruptcy. Here are our answers to those common questions:
Question: What is the purpose of filing bankruptcy?
Bankruptcy laws were created in order to provide a way for people to get out from under crushing debts. It is a federal legal process, which means the laws related to bankruptcy do not vary from state to state. The one area of bankruptcy that does vary is this: Each state determines for its citizens what real and personal property is exempt from the bankruptcy process. Non-exempt property and assets might be sold during the bankruptcy process in order to pay off some or all of your unsecured debts (credit cards, personal loans, utilities bills, etc.). How this is handled depends on the type of bankruptcy you file (usually Chapter 7 or Chapter 13). Generally, the property you own that you need to maintain a household and employment will be exempt from the bankruptcy process. This part of the process can be complex, which is why you need a qualified bankruptcy attorney to help you successfully navigate the process. Anyone filing bankruptcy is required to go through credit counseling before filing, and then take a financial management instructional course after filing, providing a certificate of completion to the bankruptcy court before the bankruptcy can be discharged. You also have to pay for each of those required courses (the fee can range from $25-$50 per course).
Question: How does filing bankruptcy help me?
Filing bankruptcy helps you to either eliminate or pay down some or all of the debts that have become overwhelming and impossible for you to get ahead of on your own. When you file, the bankruptcy court assumes legal control of your qualifying debts and non-exempt property. A bankruptcy trustee is assigned to your case to make sure your creditors are paid as much of what you owe them as is possible given your financial situation. Upon filing, an automatic "stay" is put in place that prevents creditors from contacting you directly about your debt or trying to take any of your property. Bankruptcy stops the debt collection process in order to figure out what can be paid and give you a new start without so much debt hanging over your head.
Question: How will I know if I am eligible for filing bankruptcy?
This is one of the many reasons why getting the help of a qualified bankruptcy attorney is so important if you're thinking of filing bankruptcy. The bankruptcy attorney will want to see documentation on all your different debts and all the property and assets you own. After examining all this information, the bankruptcy attorney can tell you which one of the various types of bankruptcy you qualify for and is the best option for you.
Question: What are the different types of bankruptcy?
The vast majority of bankruptcy filings are for either Chapter 7 or Chapter 13. There is also a Chapter 11 that is for businesses, and a Chapter 12 that is for specifically for family farmers and family fishermen. In a Chapter 7 bankruptcy (also called a "straight" or "liquidation" bankruptcy), your debts are wiped away or discharged after any non-exempt property is sold off to pay creditors. If you don't have any non-exempt property, all your qualifying debts will be eliminated. In a Chapter 13 or "debt adjustment" bankruptcy, a repayment plan is created that fits your financial situation in order to pay off or get caught up on debt payments based on your income.
Question: Are all debts included?
No. Money you owe for child support, alimony, fines and some taxes are debts not included in bankruptcy. Any debts you fail to list on your bankruptcy filing will not be included. Any loans you obtained by giving false information are not included. Student loans are usually not included unless the court thinks keeping up payments would be an undue hardship. Any debts you have that come from "willful and malicious" harm to others or from criminal activities won't be included. Your debts for exempt property like your house and car won't be included unless they are part of your Chapter 13 filing to get caught up on payments.
Question: How much time does filing bankruptcy take?
When you're working with a bankruptcy attorney, you'll need to meet several times in order to gather all your documentation and determine which of the types of bankruptcy is right for you. From there, the length of time to completion (discharge) of the bankruptcy process is 3-4 months for a Chapter 7 and 3-5 years for a Chapter 13 because it involves a multi-year repayment plan.
Question: How much does filing bankruptcy cost?
In California, the fee for filing bankruptcy is $335 for a Chapter 7 and $310 for a Chapter 13. If you cannot pay the fee all at once, the bankruptcy court might allow you to pay it with installments. These are just the filing costs. Hiring a qualified bankruptcy attorney to help you through the process is an additional cost that varies depending on what the attorney charges, which in turn depends in part on the complexity of your case.
Question: How much should I pay an attorney for filing bankruptcy?
Most bankruptcy attorneys will handle Chapter 7 bankruptcies for a flat fee that can range from $1,000 to $1,600 or more. In California the average is around $1,560 (the national average is $1,450). Attorney fees for a Chapter 13 tend to be more than a Chapter 7 because a Chapter 13 bankruptcy is more complicated with its required repayment plan. When there is no business involved in a Chapter 13, the southern district of California that includes San Diego assumes that fees in the range of $3,300 to $5,000 are normal and acceptable.
Question: What is a bankruptcy discharge?
The discharge is the end of the bankruptcy process. It is court order issued that says you are no longer required to pay the debts included in your case and creditors can't go after you anymore because the debts in a Chapter 7 have either been paid off or are wiped away. In a Chapter 13 it means you've successfully completed your repayment plan, either paying off debts or getting caught up on your payments.
Bankruptcy Car Loan Question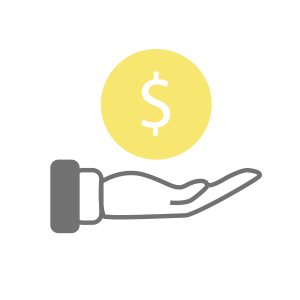 If you find yourself in bankruptcy or considering filing bankruptcy but you also need to finance a car purchase, Day One Credit is your go-to solution in the greater San Diego area for all types of bankruptcy car loans. Here are the most common questions we hear from people seeking a bankruptcy car loan:
Questions About Bankruptcy Timing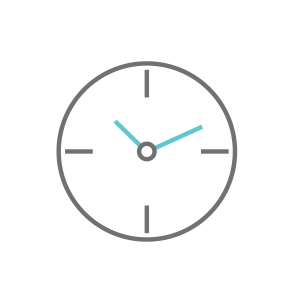 Question: Do I have to wait until my Chapter 7 Bankruptcy is discharged?
Many Chapter 7 Bankruptcy filers think they have to wait some period of time before they try to get a car loan or wait until the bankruptcy is fully discharged. Not true! As soon as you file your Chapter 7 Bankruptcy and have a case number, you can apply!
Question: Do I have to wait until my Chapter 13 Bankruptcy is discharged?
Many Chapter 13 Bankruptcy filers think they have to wait some amount of time before they try to get a car loan or wait until the bankruptcy is fully discharged. Not true! As soon as you have your Chapter 13 Bankruptcy confirmed payment plan, you can apply! NOTE: You will also need to get authorization from your trustee or judge before you can incur the new debt.
Question: If my bankruptcy is discharged, do I have to wait two years?
Many people have heard that lenders want to wait two whole years after a bankruptcy is discharged before they'll consider making a loan. That may be true for some lenders, but not for Day One lenders! The day your bankruptcy is discharged, you can apply!
Question: How soon can I get a new loan?
At Day One Credit, filling out our auto loan application  takes less than five minutes. And then you'll have an answer from us in just minutes!
Questions About Terms and Rates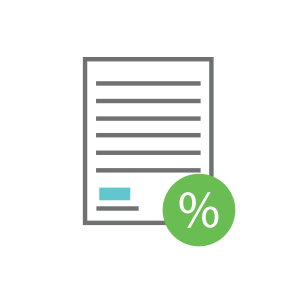 Question: Do I have to put any money down?
While making a down payment is always a good idea if you can do it, we understand that many of our customers can't, which is why we do not require it. We work with many lenders who have no-money-down programs.
Question: What will be my payment?
Your monthly payment depends on factors such as the price of the vehicle, your down payment (if any), length of the loan, and the interest rate.
Question: What will be my APR?
Your interest rate and APR vary greatly because they depend on many factors, including your credit, the vehicle's age and mileage, your previous auto history, how many times you previously filed for bankruptcy, the length of the loan, and more. With a bankruptcy, your APR will be higher than customers with good credit. We work with many lenders and are able to shop for a rate among them that is available for your credit situation. To figure out your rate, fill out our quick finance application and we will get back to you in minutes!
Question: Am I going to get a better rate if my BK is discharged?
Maybe, but it depends. If you took specific actions while your BK was open (3-4 months on average for a Chapter 7, 3-5 years on average for a chapter 13) to improve your credit or save up money for a down payment, you might get a slightly better rate. But many people simply can't wait to get the car they need, and waiting may not make much of any difference at all. We can also often offer you even better financing if your bankruptcy isn't yet discharged.
Questions About Our Cars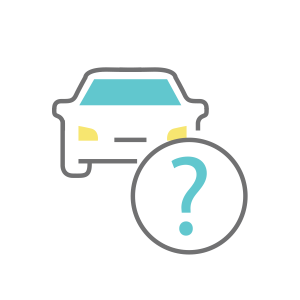 Question: What kind of car and amount financed I can get?
Our lenders do have vehicle eligibility guidelines: 2012 or newer and fewer than 75,000 miles are preferred. You can be qualified for as much as $35,000. Most importantly, the vehicle you are interested should be affordable.
Question: Why should I buy a used car?
The goal is to buy a used vehicle because you get more bang for your buck if it's a newer car with fewer miles. They're way cheaper than buying brand-new and will cost you less in the long run.
Question: What is going to happen with my old car?
If you have equity in your current vehicle, you can trade it in and apply it as a down payment on your next car. And if you have a negative balance, you may still be able to surrender it to the lender – ask your bankruptcy attorney.
Other Questions About Bankruptcy Car Loans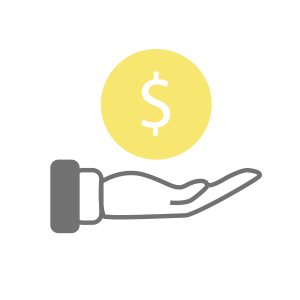 Question: If I signed a reaffirmation agreement can I still get a new loan?
Yes, you can! When you signed a reaffirmation agreement, all it meant was that you were committing yourself to continued payments on your vehicle's loan. But you still have the freedom to sell that vehicle and get another if you can qualify for the new loan. That may be difficult if you owe more on your vehicle than it's worth (being "underwater" or "upside-down" on the loan), but we've successfully helped many customers with this exact situation.
Can I get out my current underwater car loan?
This may be another major advantage of bankruptcy car loans.
Question: What is a Fresh Start Program?
Bankruptcy laws were designed to help people get out from under crushing debt loads and make a fresh start. A Fresh Start Program means a loan program designed specifically to help consumers get the credit they need even though they have filed for bankruptcy. At Day One, that means finding a car loan in spite of a bankruptcy with our network of lenders.
Question: Can you refer me to a good bankruptcy attorney?
We would be happy to refer you to one of the experienced bankruptcy attorneys we know. Check out our Attorney Page to get the help you need! Also read on other aspects of choosing the right bankruptcy attorney.
If you have other questions about bankruptcy car loans, please feel free to contact us to speak with one of our friendly customer service representatives to get the help you need. And when you're ready, apply at Day One.  Filling out our application is quick and easy, and then you'll get an answer back from us within minutes! Our network of lenders means we'll be able to find the loan option for your specific bankruptcy situation, whether it's a Chapter 7, Chapter 13 or recent discharge!
At Day One Credit we are experts at finding the best possible bankruptcy car loans in order to help our customers purchase high-quality used cars. We are not lawyers, we do not give legal advice, and nothing we say should be taken as legal advice. Your first step in anything related to bankruptcy should always be seeking the advice and counsel of a qualified bankruptcy attorney.